Patrice Boenzi
REALTOR®
Office #

(630) 479-8664

Cell #

(630) 234-7375
Live Wheaton Area Home Sales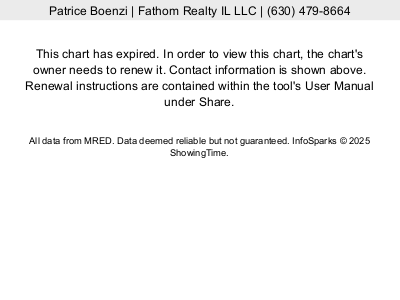 A Little About Me...
I have had the pleasure of growing up, together with my family, in two of my favorite suburbs of Chicago: DuPage and Kane County. Where else can you find outstanding restaurants, fabulous schools, and close-knit communities? I know I am biased! I am excited to be able to share my knowledge and love for these counties with my clients.

I have always been fascinated in real estate. My husband and I purchased our first home in 1988 in DuPage County. We then upgraded to a neighboring community due to our increasing family size in 1992. In 2002, as our family continued to grow, we moved to Kane County and settled there while all four children went through the outstanding school system.

I was on a mission to find out what my passion and purpose was the day I realized that we would soon be empty nesters. I have always been enthralled in real estate and would constantly stay up-to-date on the current markets, trends, and staging tips.

Recently, after much research, education, training and a lot of faith, my husband and I purchased our first investment property. I was HOOKED! About four months later, my daughter and I decided to buy an investment property together and that solidified my decision to become a Realtor®. The decision was easy, I want to help people accomplish their real estate goals whether it meant buying their first house, selling their property, or looking for an investment opportunities.

I spend my days off motorcycling, rehabbing my investment properties, and enjoying my family. My love for people paired with my entrepreneurial, optimistic, and energetic personality, drives me to serve my clients. I am excited about this opportunity to share my passion with others and help them reach their goals!
I'm thrilled that you've found your way here, and please feel free to contact me with any questions you might have about the local area market or my services. No question is too mundane - I want to help!